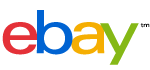 So the rumors were true, eh?
eBay bought Skype
. Interesting to see the different reactions from
Skype Journal
,
Jeff Pulver
,
Andy
,
Om
,
Rich Tehrani
,
Jon Arnold
, and
Mark Evans
. It will be interesting to see what this all means, really. On the one hand, Skype now gets a nice infusion of cash and the power of a marketing giant. On the other hand, it enters the regulatory realm of a publicly-traded company.
I was pointed to
the letter from Niklas and Janus
on share.skype.com. Well done piece... but time will tell. Personally, I think they just took a step backward for more business use. I've known of a number of people using Skype increasingly for their business communication... and they still will, I am sure... but "eBay" isn't a company that necessarily inspires corporate confidence. Right or wrong, it's viewed as a giant flea market for the masses. Now, for
consumer
VoIP, it certainly might have more pull. We'll see.
All in all an interesting move...